WHO ARE WE?
Towne Housing Real Estate is a locally owned and operated Real Estate Brokerage Firm centered around giving our agents the most support possible. Most agents experience a lack of support, communication, and technology, all while earning less commission. Our model of operations has been specifically developed towards providing the most support and compensation to our team as possible. With a focus on providing the tools and compensation necessary, our agents experience a streamlined approach to representing their clients in today's market.
Contact Us Today
Benefits for our sales team
Included for agents producing more than $2 million a year.
Constant Support and Guidance on all Transactions
Work directly with our management team and office support to answer your questions on transactional tasks and challenges. Our team collaborates daily to ensure our agents have the knowledge they need to be successful.
Company Offered Marketing Materials
We offer custom branded marketing materials for all agents that can be used on various social media platforms to further enhance your personal branding. Additionally, we offer templates for postcards and mass mailers.
Errors And Omissions Insurance Paid
Towne Housing Real Estate covers the cost of each agent's E&O Insurance. No fees are withheld from your commission for this and goes to cover every agent and their professional liability.
Branded Agent Websites
We provide templates for personalized agent websites that can further enhance your online presence and detail your specific service offerings for your clients.
Free Agent Signage and Toppers
Agents receive personalized for sale and for rent signage in addition to necessary toppers outlining property features and agent contact details. Custom signage designs are also available to our agents upon request.
Free Agent Education for both Beginners and Advanced Agents
We offer clients with comprehensive training to all of our agents. Class curriculums are designed to provide value to both newly licensed and experienced sales agents.
Free Business Cards, Company Email and Lockboxes
The Towne Housing Difference
Locally Owned and Operated
Rapidly Growing Real Estate Company
Offering Essential Agent Tools for Success
Our backend programs provide agents with an efficient and user-friendly way to track transactional dates, files, and essential need-to-know information to always stay organized and on top of their deals.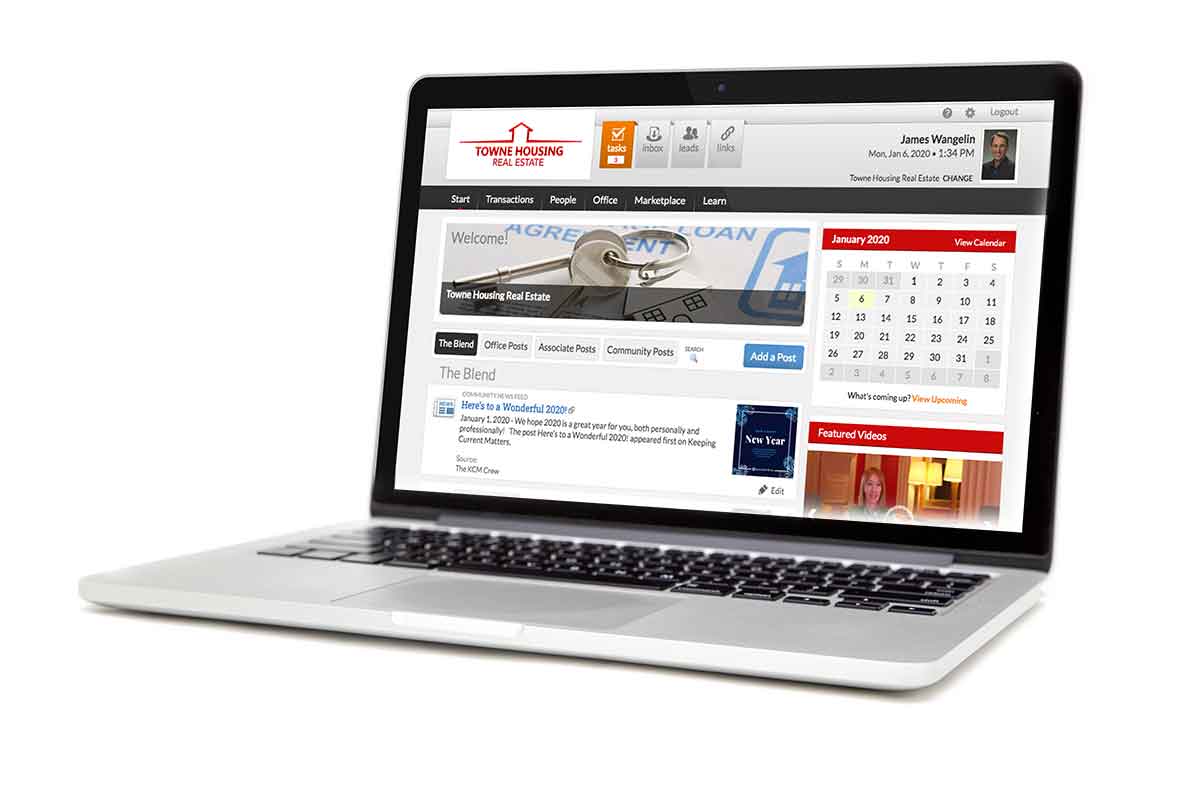 Newer Agents
70% + $30,000 CAP
Seasoned Agents
80% + $20,000 CAP
What's a CAP?
A CAP is a total amount of commission paid to the brokerage firm based on the transaction commission split above. When an agent reaches $30,000 in commission split paid to the firm, the remaining transactions for that agents calendar year payout at 100% of commission to the agent.
We provide marketing for all our agents and listings. Any marketing material that an agent wants can be sent to our marketing department to be produced.
Towne Housing is known for smart and strong growth. We have built systems to support our agents and help them sell more and worry less about all the added costs and hardships of an agent.
We currently have one office but have created technology systems so you can have a virtual office at home or your favorite coffee shop.
Towne makes switching easy. We pay for all your new cards, signs, and new branding so all you have to focus on is selling.
We offer training programs that are specific to new agents as well as training to help seasoned agents become more productive and knowledgeable.
Luckily you already have a commission agreement with your current brokerage. They will pay you out in the way your current agreement is set up. That way when you switch over, your future deals will be with Towne so you can start making more money.
At Towne, we have a specific training and mentorship program for all of our new agents. This helps you feel like a seasoned agent even during your first few deals.
At our company, you are not just a number. You are mentored and coached to be more productive and sell more. We listen to your needs in order to help you become the best agent you are able to be.